I si
gned up for the 5 race series and Rattlesnake Point in Milton is the second stop. The first race at Kelso was challenging and fun but was mired in raining, foggy and muddy conditions. Everyone huddled before the race in packs of reluctant participants.
This race was different. After parking my running buddy and I made our way to the start area. For a second I thought I may have stumbled upon a 'concert in the park series' featuring perhaps the Doobie Brothers or someone like that. Tons of participants and spectators with their kids and families all hanging out tossing frisbees and enjoying the weather.
Registrations line were short and moved quickly, overall the organization and execution on the pre-race stuff was great. These guys seem to know what they are doing and it shows.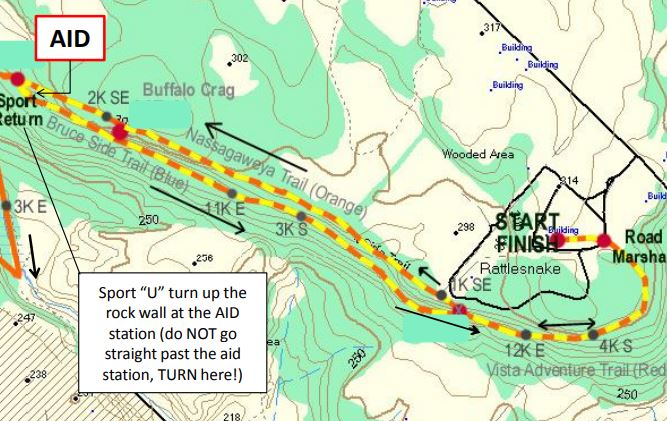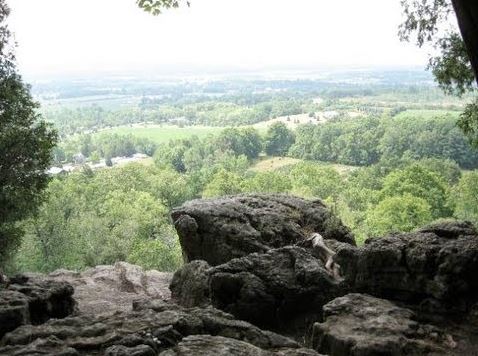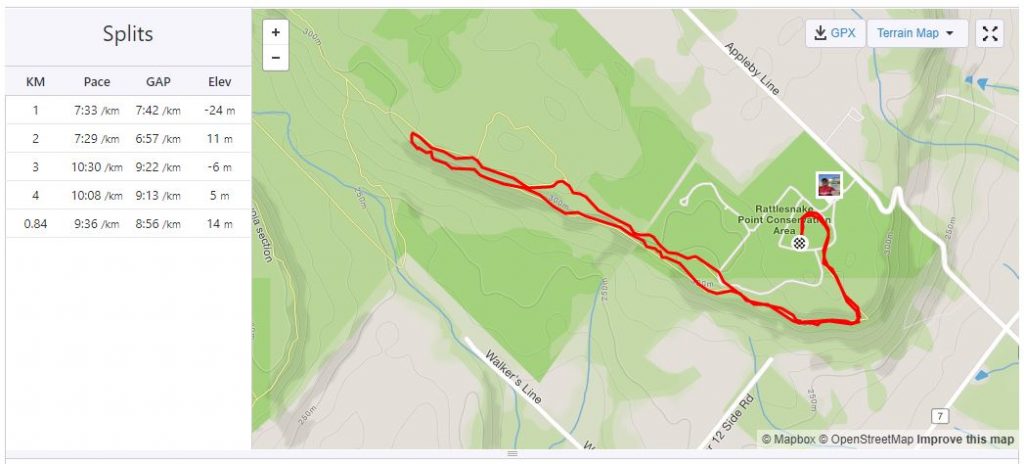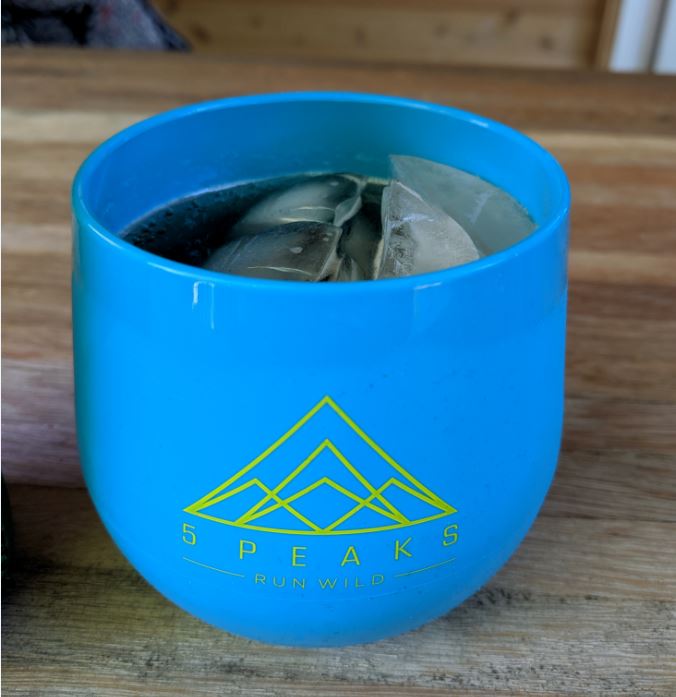 I was running the Sport class which advertising 5.1km. It's a trail race so I wasn't surprised when my final GPS watch tally was a bit off. Shorter in this case at about 4.9km.
Rattlesnake Point is a well known rock climbing area, so I expected some challenging climbs and descent. The both of two pre-race emails (which have tons of info) advertised this as the most technical race of the series so … runner beware!
As it turns out the park and race start are at the top of the escarpment, so the first half of the race was relatively flat with and felt like slight decline overall. My GPS has other info but I was thinking the whole time that the second half of the race was going to be a LOT of climbing.
Surprisingly except for a couple of big "rock walls" which required some focused climbing I felt as thought the climbing was easier than expected.
Regarding the route itself it starts off rounding the park area and entering into some paved and flat pathways. This switches to some single track about a km in holds your focus throughout with much care required on foot placement and planning paths up and down rocky are.
The sport turns around at the way point and comes back via a different path.
The reward on this route are the views! At the tops of the escarpment the views were incredible and a bit daunting as you are plodding your way through a tough trail with some significant drops of cliffs nearby. 3 times I came across a climber at near the trail fishing ropes down to other rock climbers making their way up to where we were.
A downhill finish made for some fun challenges as people ran in together.
For my own race, I left a lot of time out there. I was disappointed in the sense that I feel like there were many times I should have made up some pace but just didn't have it in me … but I had fun and I gave it my all.
Post-race was as well organized as the pre-race. Food lines were fast and well organized, and we left the event feeling positive.
My only knock is the swag. They gave out a silicone wine glass that looked promising but its pretty much useless to use. My requirement of a glass is to hold liquid and to be useful delivering that liquid to my mouth and this one fails at the later.